Spool valves pilot operated NG10
Pilot operated 4-way valve in a 5 chamber system. The control of the pilot valve takes place electrically. Very compact construction with corresponding low weight. The hydraulic control of the pilot valve can be internal or external via an additional connection plate or the mounting interface depending on the type of pilot operation. Spool detented or with spring reset. Intrinsic safety is achieved by limiting the electric energy in the solenoid circuit by means of a separate intrinsically safe power supply. Therewith sparking is prevented from forming.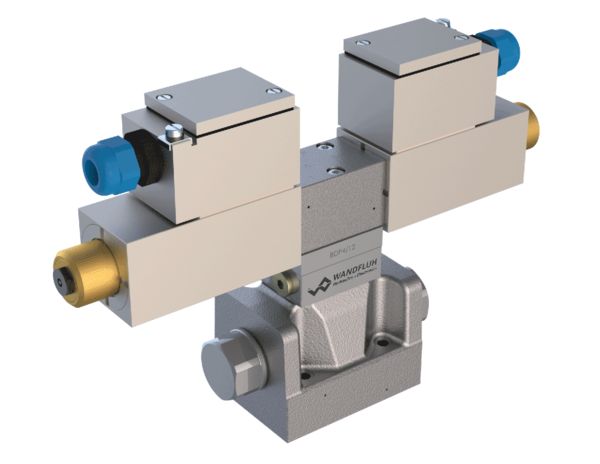 Spool valve intrinsically safe
Flange construction
Pilot operated
4/2-way impulse execution detented
4/3-way with spring centred mid position
4/2-way with spring reset
Qmax = 160 l/min
pmax = 350 bar
Application
These valves are suitable for applications in explosion-hazard areas, open cast and also in mines. The direction of movement is determined by the position of the spool and its symbol. Pilot operated valves are used where large volume flows have to be controlled. Switching performance and leakage of the valves must be taken into account when designing the system.