Solenoids/Manual overrides
The solenoid coil for explosion hazard areas in the ignition protection type «intrinsically safe» is utilised on solenoid spool valves.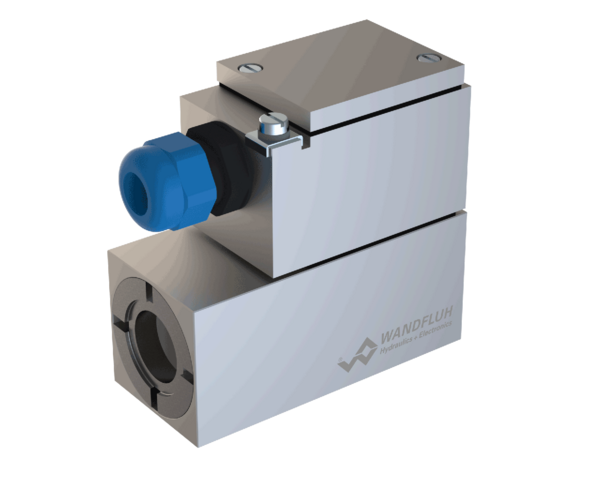 Solenoid coil M_Z45
for explosion hazard zones
ATEX und IECEx certified
Protection class IP65
Application
The solenoid coil is certified as a device of the device groups I+II, category 1. This signifies that the devices are suitable for utilisation in areas with explosive gas -, vapour -, mist - and air mixtures of the zones 0, 1 and 2 as well as in mining applications.
Intrinsically safe valves are used in:
– the shipping- and offshore industries
– the oil- and gas industries
– the chemical industry
– the mining application
The winding resistance can be adapted to the intrinsically safe electric power supply utilised, in the range of 20...1000 Ω. With 100 Ω or 152 Ω coil resistance it is adapted to the recommended electric power supplies. Three diodes connected in parallel with the winding serve to render the inductivity ineffective, and a diode connected in series serves as a protection against reverse polarity. The electrical minimum values for a secure operation can be taken from the corresponding data sheet of the valve.