Solenoid operated spool valves direct operated explosion protected NG6
Direct operated solenoid spool valve with 4 connections in 5 chamber design. With the solenoids deenergised, the spool is held in the center position by the spring (4/3), or switched back to the offset position (4/2). With the impulse spool (4/2), the spool is held in the switching position by the detent. The pressure tight encapsulated Ex-protection solenoid coil prevents an explosion on the inside penetrating to the outside as well as an ignitable surface temperature.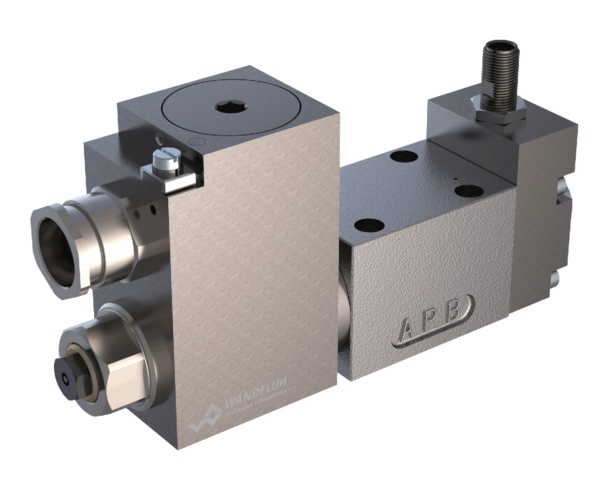 Solenoid operated spool valve
flange construction
4/2-way impulse valve
4/3-way with spring centred mid position
4/2-way with spring reset
Qmax = 80 l/min
pmax = 350 bar
Application
These valves are suitable for applications in explosion-hazard areas, open cast and also in mines. Spool valves are mainly used for controlling direction of movement and stopping of hydraulic cylinders and motors. The direction of movement is determined by the position of the spool and its symbol.