Poppet valves M22x1,5
Direct operated 2/2- and 3/2-way solenoid poppet valve in screw-in cartridge construction for cavity according to ISO 7789. By means of the pressure tight switching solenoid, the pressure compen­sated, metallically sealing poppet spool is either opened or closed. The seat spool guide is sealed by means of an O-ring. The pressure tight encapsulated Ex-protection solenoid coil prevents an explo­sion on the inside penetrating to the outside as well as an ignitable surface temperature. ​ ​ ​ ​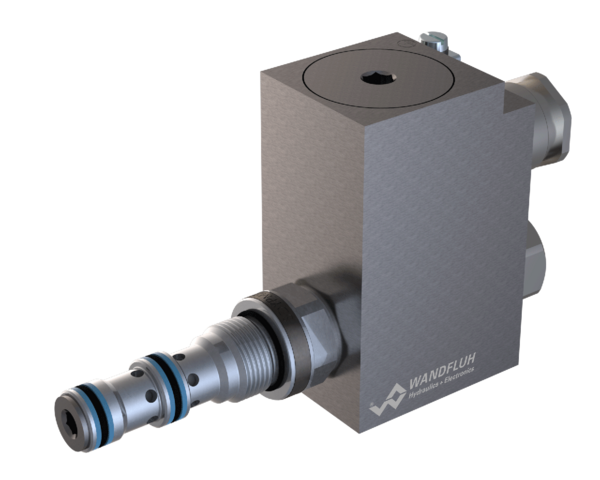 Solenoid operated poppet valve cartridge​
solenoid actuated
direct operated
2/2- or 3/2-way
Qmax = 40 l/min
p max = 350 bar
Application
These valves are suitable for applications in explosion-hazard areas, open cast and also in mines. Poppet valves are used where tight closing functions of the valve are essential like leakage-free load holding, clamping or gripping. For machining the cartridge
cavity in steel and aluminum blocks, cavity tools are available (hire or purchase). Please refer to the data sheets in register 2.13. ​ ​ ​ ​