Proportional throttle valves, proportional flow control valves NG10
Direct operated, pressure compensated proportional flow control valve in flange- and sand-wich construction. Proportional flow control screw-in cartridges M33x2 acc. to ISO 7789 are installed. In the sandwich plates for A, B and AB line, a bypass check valve for reversed free flow is installed. A bypass non-return valve plate for the flange valve, for free flow from B to A, can be ordered separately. Two flow ranges are available. The flange body is painted and the sandwich plates are phosphatized.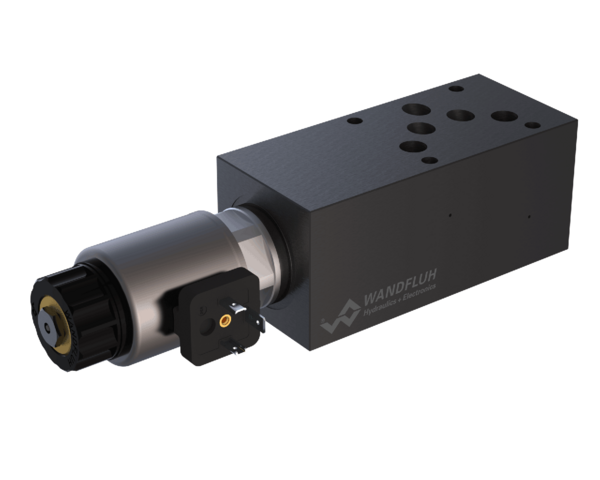 Proportional 2-way flow control valve
Flange- and sandwich construction
Direct operated, pressure compensated
pmax = 350 bar
Application
Proportional flow control valves in flange- and sandwich construction are suitable for precice feed control systems, where the supply flow has to be maintained constant with a changing load. used where the supply volume flow has to be kept constant even when the load fluctuates. Depending on the application, a distinction is made between controlling the forward flow or the return flow.