Poppet valves M42x2
Pilot operated 2/2-way solenoid poppet valve in screw-in cartridge construction for cavity according to ISO 7789. The AB and CB execution is closed in the energised position, the BA and BC execution in the de-energised position. In this, the main spool closes practically leakage-free by means of the applied pressure. In the opposite flow direction, the valve opens after reaching the opening pressure. The pressure tight encapsulated Ex-protection solenoid coil prevents an explosion on the inside penetrating to the outside as well as an ignitable surface temperature. ​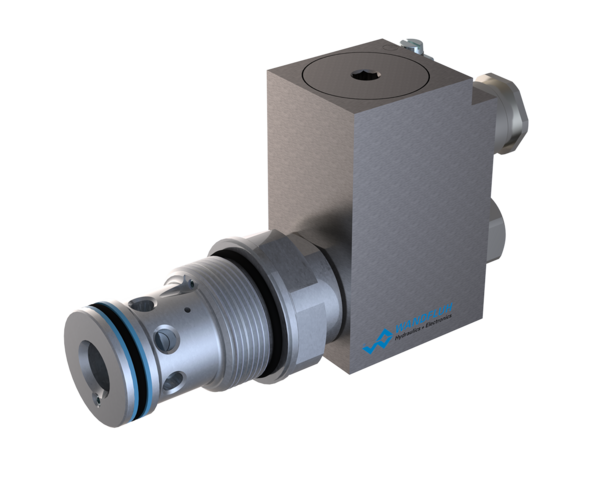 Solenoid operated poppet valve cartridge​
Solenoid actuated
Pilot operated normally open and normally closed
2/2-way
Qmax = 300 l/min
pmax = 350 bar
Application
These valves are suitable for applications in explosion-hazard areas, open cast and also in mines. ­Poppet valves are used where tight closing functions of the valve are essential like leakage-free load holding, clamping or gripping. For machining the cartridge cavity in steel and aluminum blocks, cavity tools are available (hire or purchase). Please refer to the data sheets in register 2.13. ​ ​