PMV NG16
The PMV concept is constructed to offer a high level of modularity. It allows a configuration of individual modules, which are available as pre-assembled units with their own type code. Modifications, to and between them, can also be carried out quickly in the field. Due to the modular design, special solutions can also be created in a flexible manner. For example, counterbalance valves integrated in the connection plate or operated non-return valves can be integrated. By means of the 2-way pressure compensator, the flow can be controlled Independent from the load.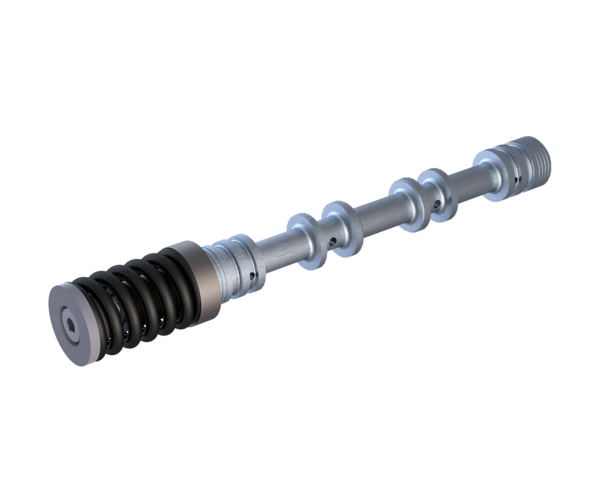 Mobile control unit
Proportional spool function
Integrated 2-way pressure compensator per section
Very flexibly combinable
Qmax = 120 l/min
pmax = 420 bar
Application
The areas of application offer great diversity. PMV are used where compact installation dimensions are required and a function requires sensitively controlled. Typical applications are cylinder and motor controls for all handling functions as in loading cranes, telescopic handlers, aerial platforms, municipal vehicles, construction machinery, drilling equipment, agricultural and forestry machinery, offshore applications, underground mining.