Solenoids/Manual overrides
The screw plugs are screwed into solenoids or armature tubes with a M8 x 0,75 thread. Two different types are available: a normal screw plug made of zinc coated steel and a screw plug with integrated manual override made of stainless steel.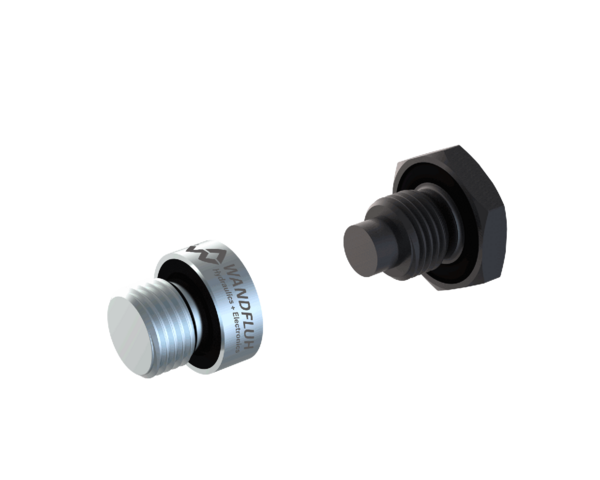 Screw plug with or without integrated manual override
Application
The screw plug HB0 allows air bleeding according to data sheets 1.4 and 1.11. To ensure a correct functionning, the screw plugs with integrated manual override HB4,5, HB6 and HB8,5 must be screwed into the solenoids contained on the type list only. When commissioning a machine or in case of a power supply failure, the function of the solenoid can be replaced by means of the manual override.