Spool valves controlled by integral pressure NG10
Spool valve with 4 connections in a 5 chamber system with integral pressure reversal. Switches into the oposite switching position when the adjusted reversal pressure is reached. The reversal takes place e.g. in the end position of the stroke or when the load pressure is exceeding the adjusted reversal pressure. Cover with pressure reliefs for adjusting the reversal pressure. Precise spool fit, low leakage, long service life time. Spool made from hardened steel, valve body from high quality hydraulic cast steel.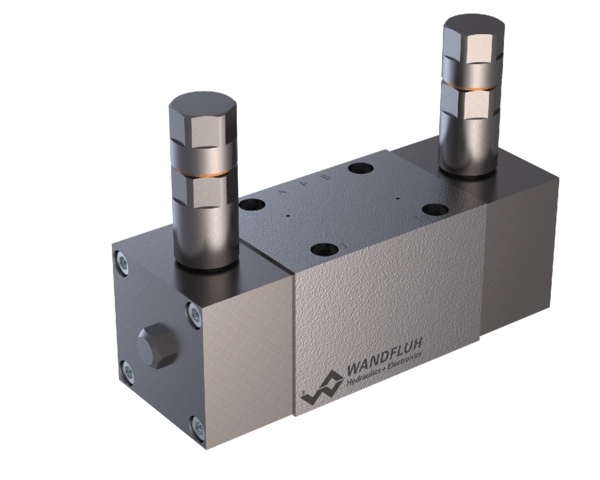 Spool valve
Flange construction
with integral pressure reversal
4/2-way
Qmax = 60 l/min
pmax = 315 bar
Application
Valves with integral pressure reversal are suitable for controlling oscillating movements of a cylinder. Fields of application are press controls, assembly robots, feeding systems for wood heating or other systems with pressure dependent repositioning.