Non-return valves, pilot operated non return valves, shuttle valves, pipe failure valves, drain valves, 3-way shifting valves NG6
Drain valve NG6 with interface according to ISO 4401-03. Sandwich design. Valves for 3 flow directions are available. The sandwich body is made from phoshated steel. The turn knob from anodised aluminium.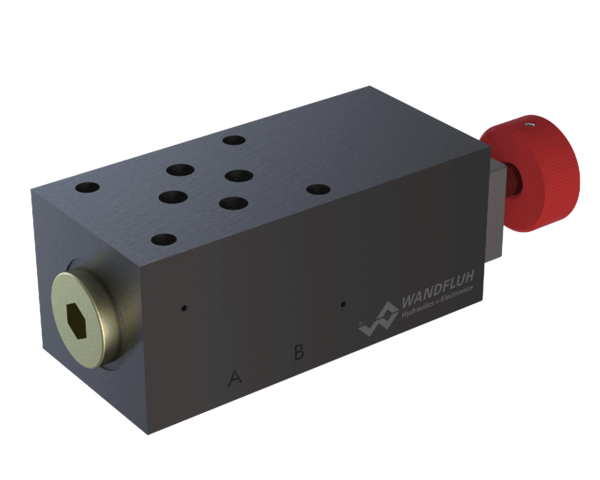 Drain valve
Sandwich construction
Qmax = 40 l/min
pmax = 350 bar
Application
Drain valves are mainly used in systems with an accumulator wich need to be depressurised for revisions.